(
incredible post-apocalyptic realtime RPG)
Updated game script tell us about the virus that threatens all inhabitants of the underground post-nuclear city. However, some officials want to use it for their own purposes.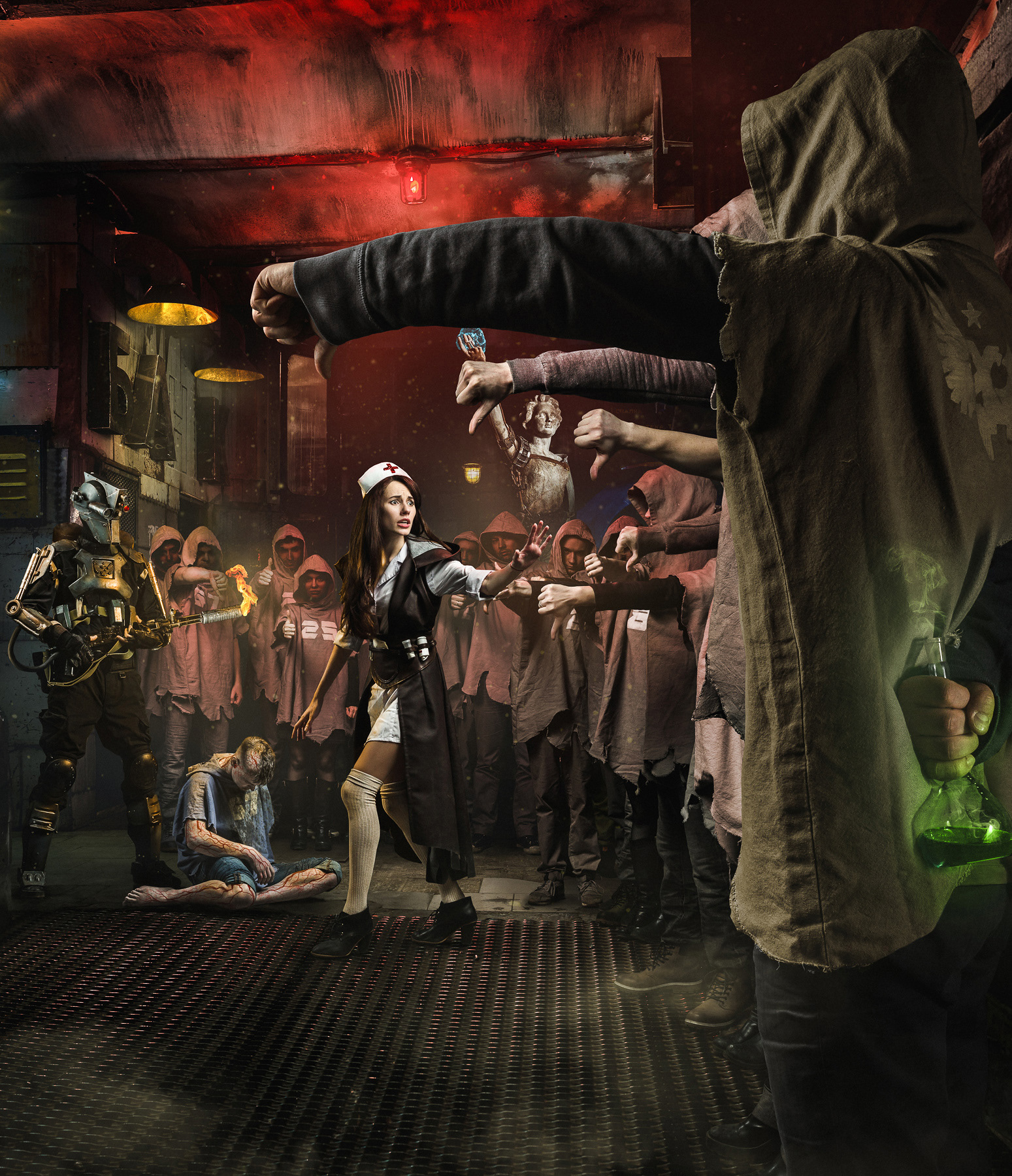 I would like to take maximum freedom in postproduction compositing and control all flashlights, so I photographed all actors separately.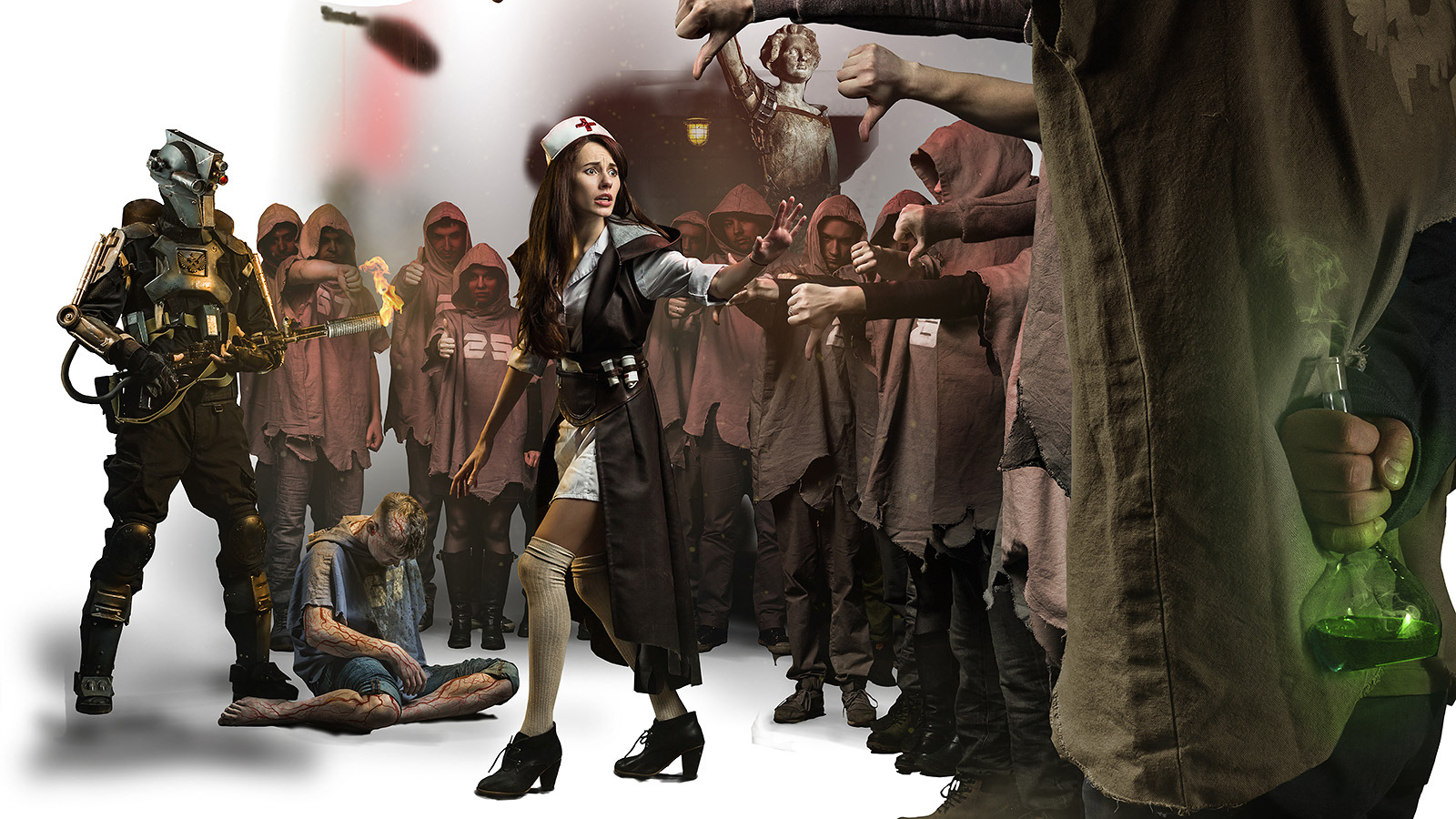 This is a sketch of new poster. The main idea is that each player can influence the course of the game: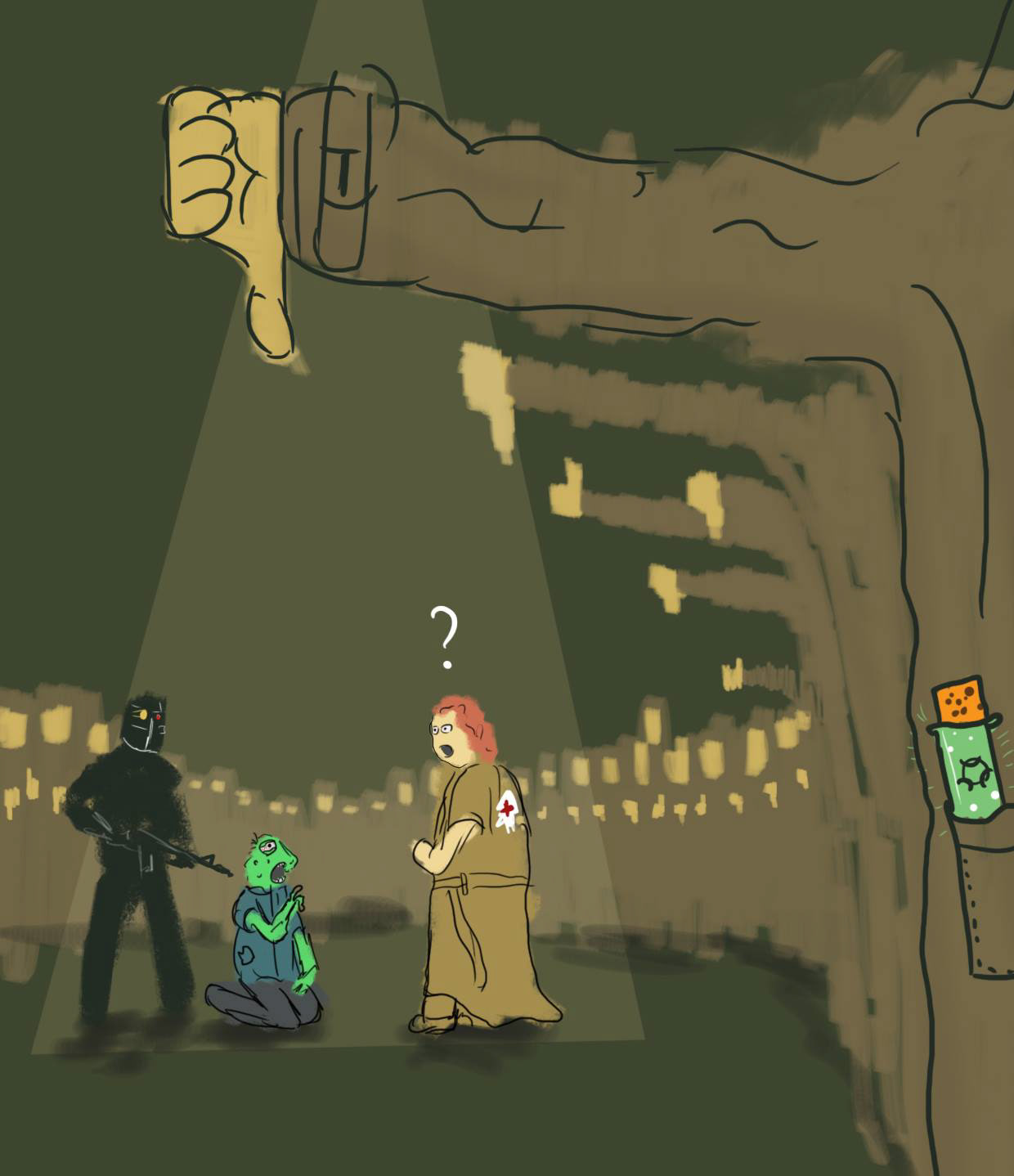 In this interactive performance you have about 6 different endings. The woman-medic tries to dissuade the crowd from the punishment of sick. In addition, we can see an unknown person with a flask of poison. It alludes to the fact that in the game will a place for detective stories.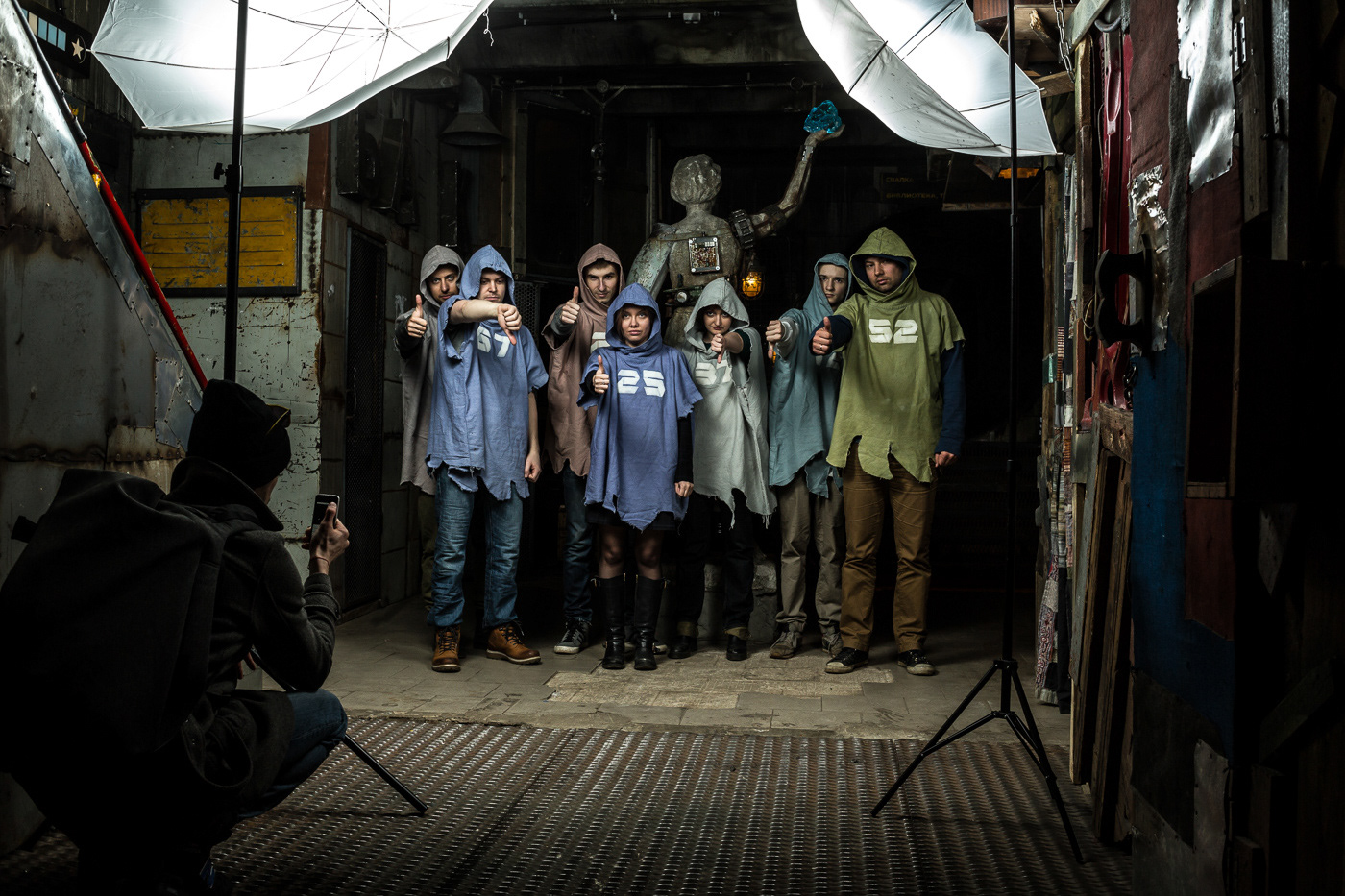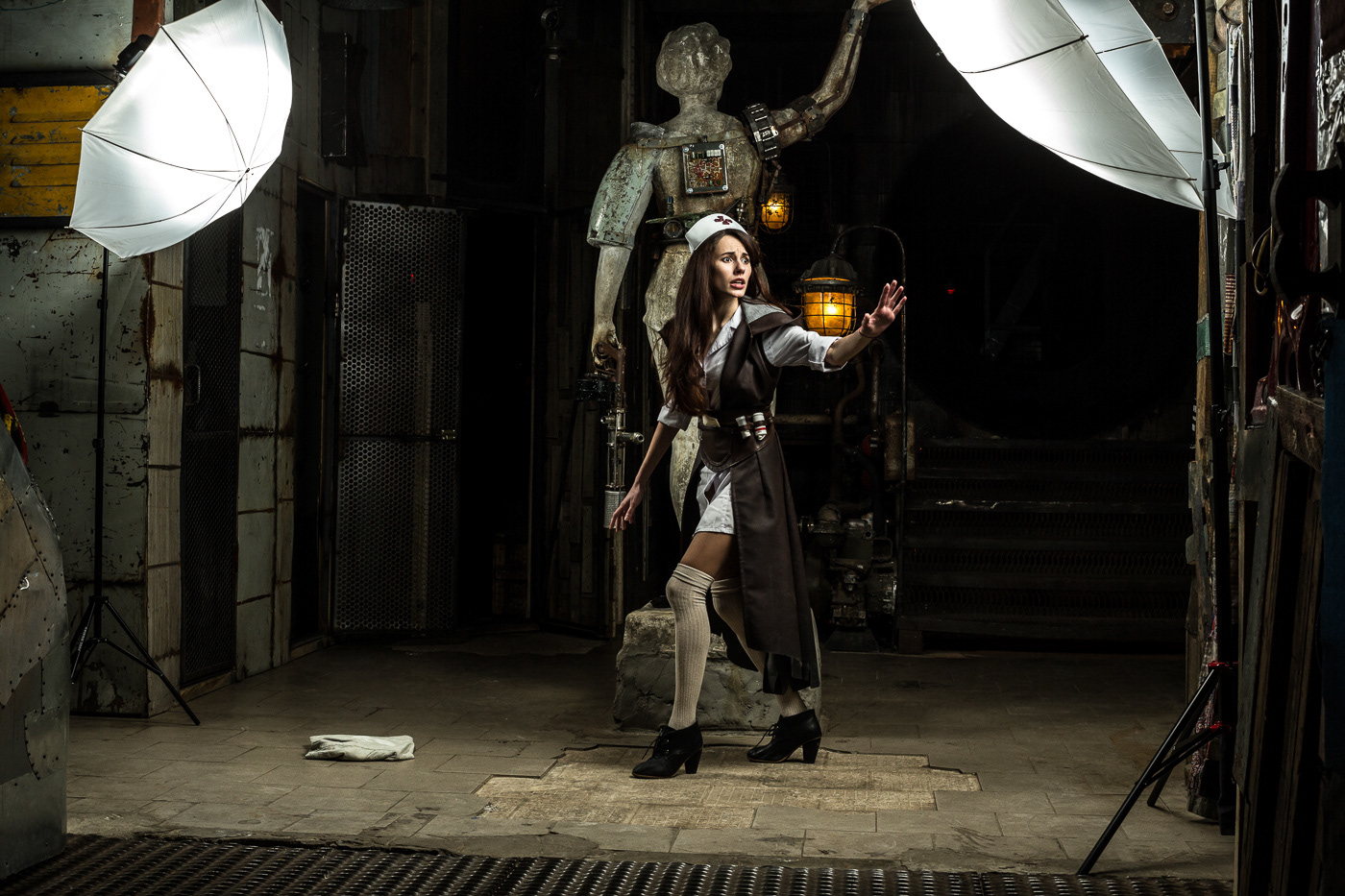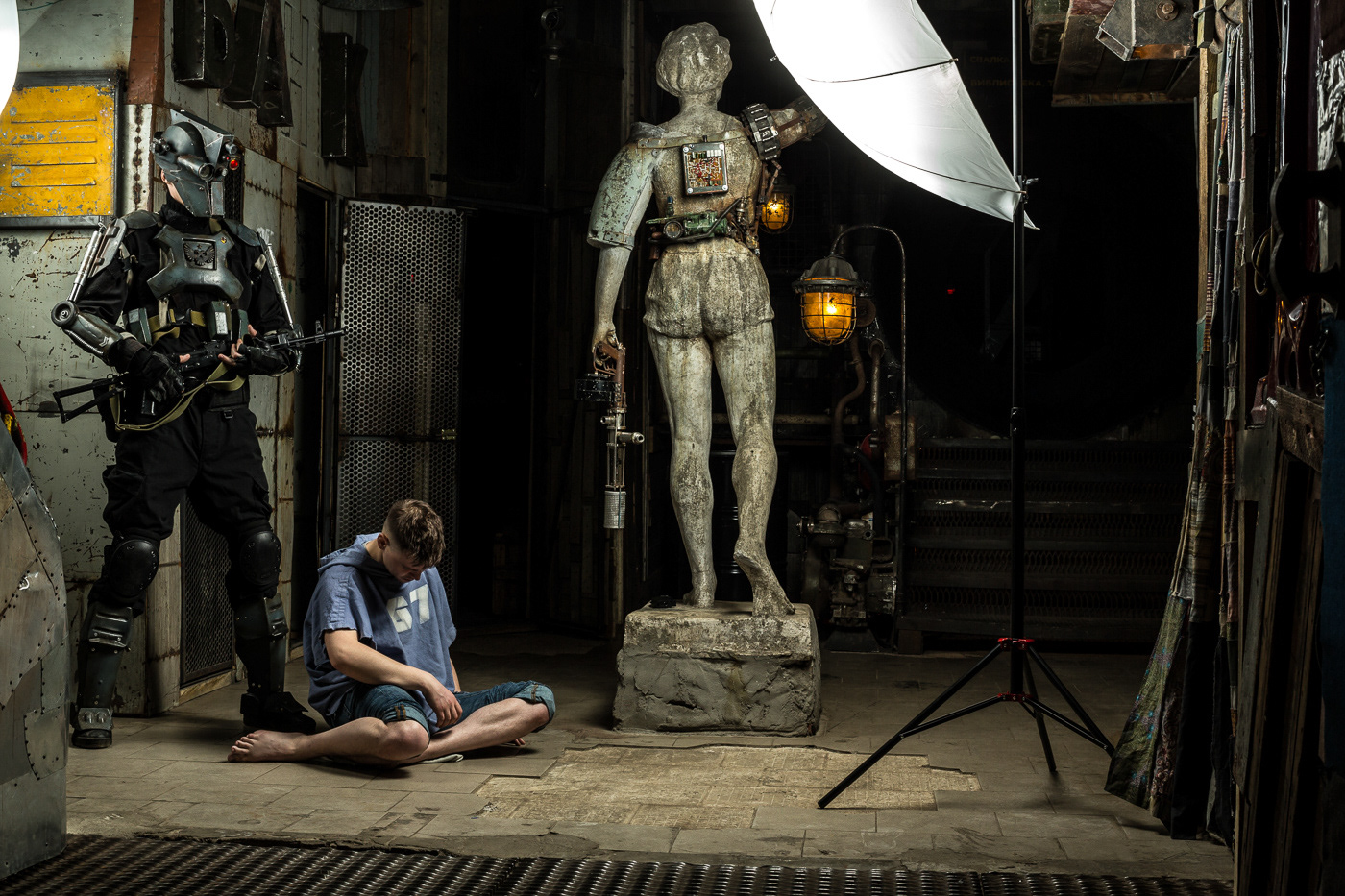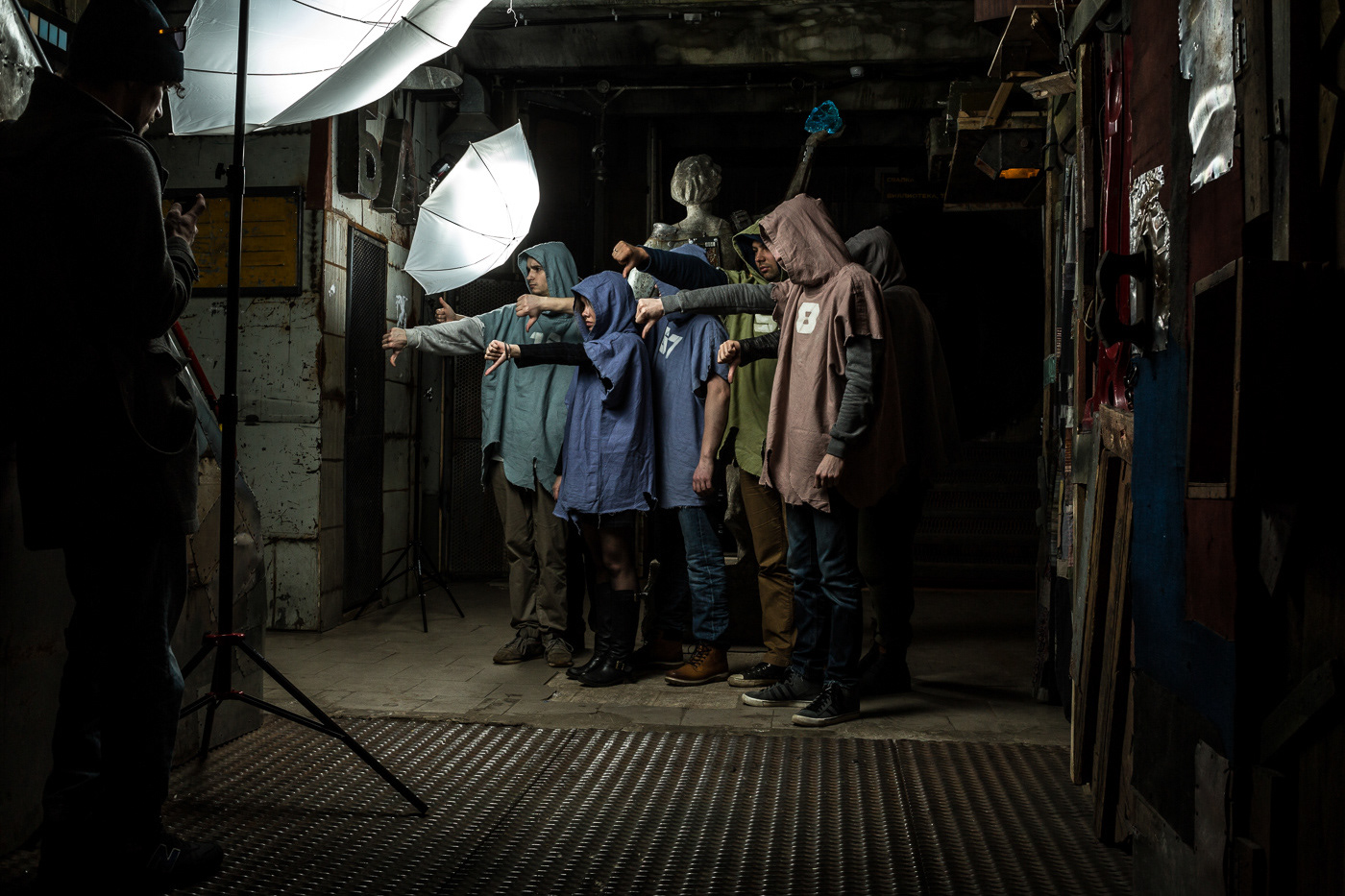 ...and a 

GIF of 

postrpoduction: