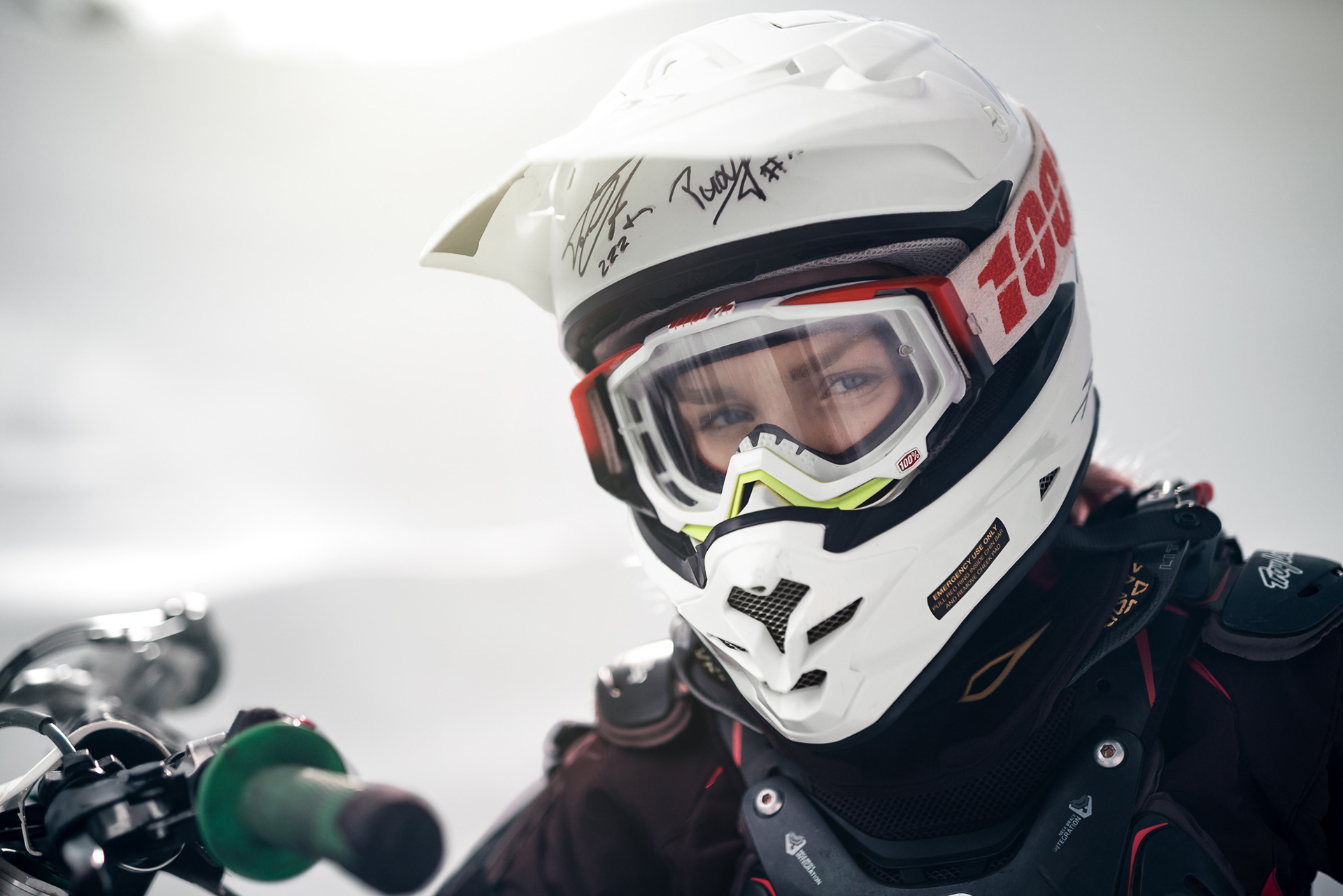 Katya Kochenko

is 15 years old and half of her life she's drive a motocross bike! 
Energized, fun and very cool girl, she does a lot of scary things on bike :). So when i saw that, my injured leg (after falling from a scooter) starts to hurt twice more. I love to look at motorcycles and everything related to them, so these shooting on the track with Kate was my little dream. 
It happened when I signed up an instagram account of ZRT School Moscow. I immediately began to text them with questions about somebody to shoot, and they introduced me to Kate. It's cool that motocross it's not just a hobby for her and her family. A real sport, which has to be take with a gym, running, skiing and a lot of training to perform at the same motocross level in one class with other riders. 
Acton photography is not my strongest point - with motorcycles you always have a lot of errors in takes, and using modeling flashlights on the track is really difficult, cause you need to keep a safe distance and trying not to die from other riders :). So I had to run under their wheels, jump in the snow (losing my falling lenses), drag the softbox on the snowy slopes, fight with the wind, storngest sun and blinding white snow. 
But it was great! And I hope to get back there when the snow melts and the track turns into a real mud mess!