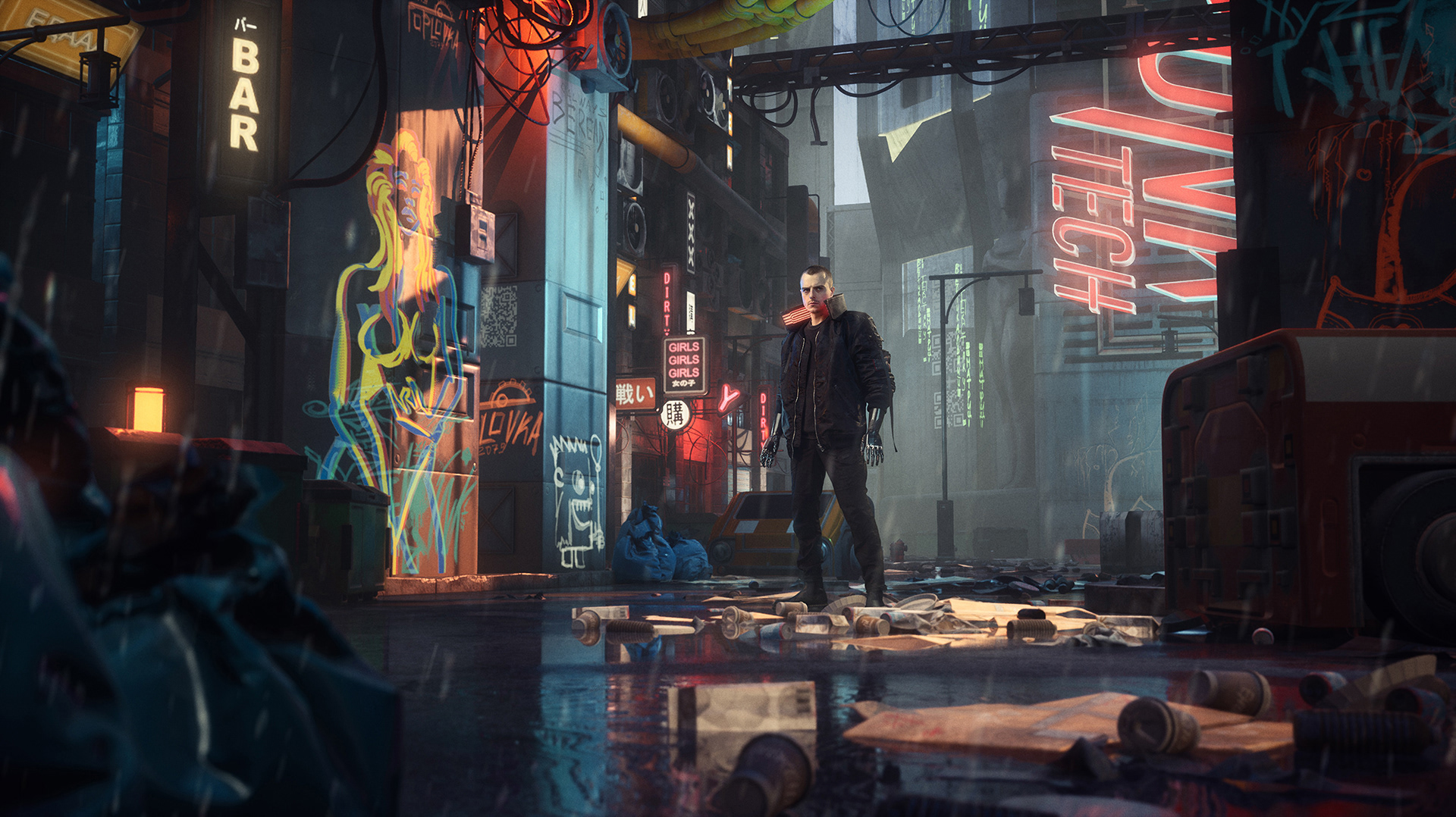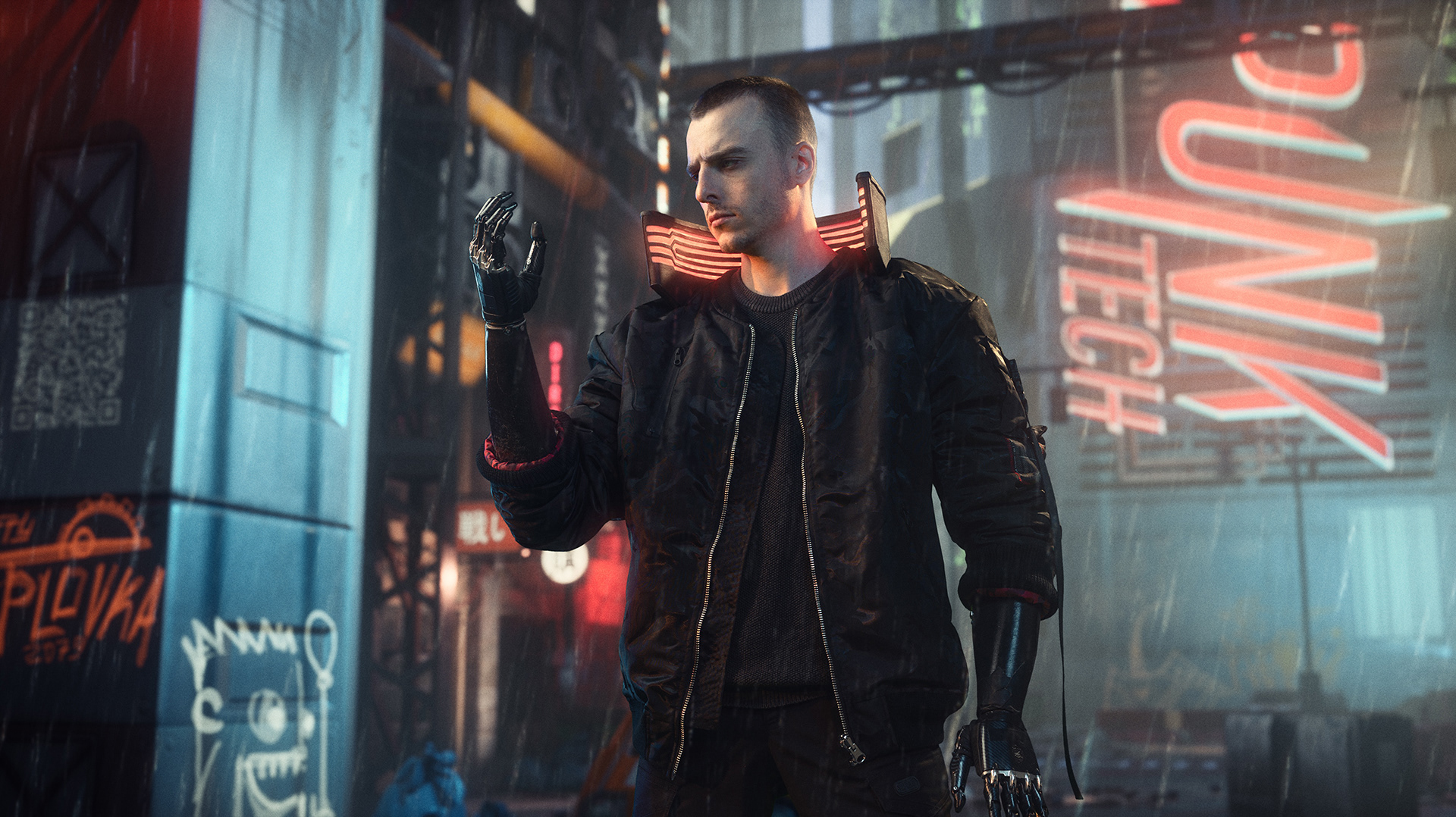 The movie industry and computer games are gradually leading us to believe that high-tech prosthetics and augmentations can pump up people with disabilities, giving them almost superhero-like power. In reality, bionic prostheses are still very imperfect, limited in function and wear out quickly, so it is almost impossible to use them for a long time without duct tape, patches and a screwdriver.

About this telling @bionic_russia, comparing his looking-good-but-broken prosthetics, like the recently released Cyberpunk 2077.

The cool guys @anvilframe with a lot of experience in advertising and game engines took over the video, the collar was made by @krechet_workshop, and I took over the creation of a couple of covers. Really wanted to work with all these cool guys on one project.

For the environment we used the location in Unreal Engine - we chose the best angles, kept the renders in high resolution and already in the pavilion set up the right light to match the environment.

Post-rocessing is simple as usual - some compositing, glow effects, rain, and finally a little doping in Luminar to get more cinematic colors.