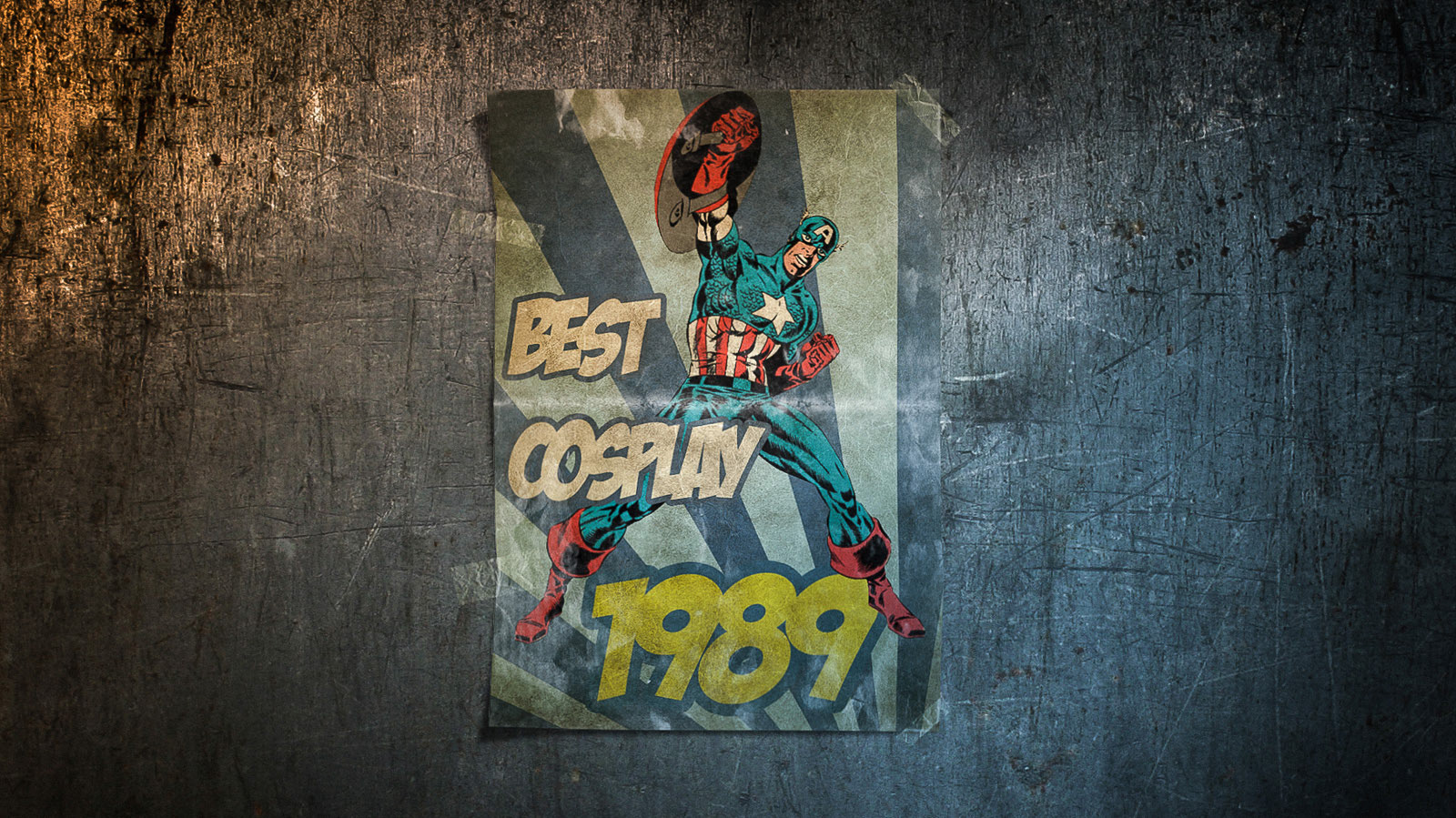 In 1989 young Rick Sogers won the doubles competition of Captain America in Rochester. Many years have passed, and now the 43 year old man spends the night's in his stylized basement.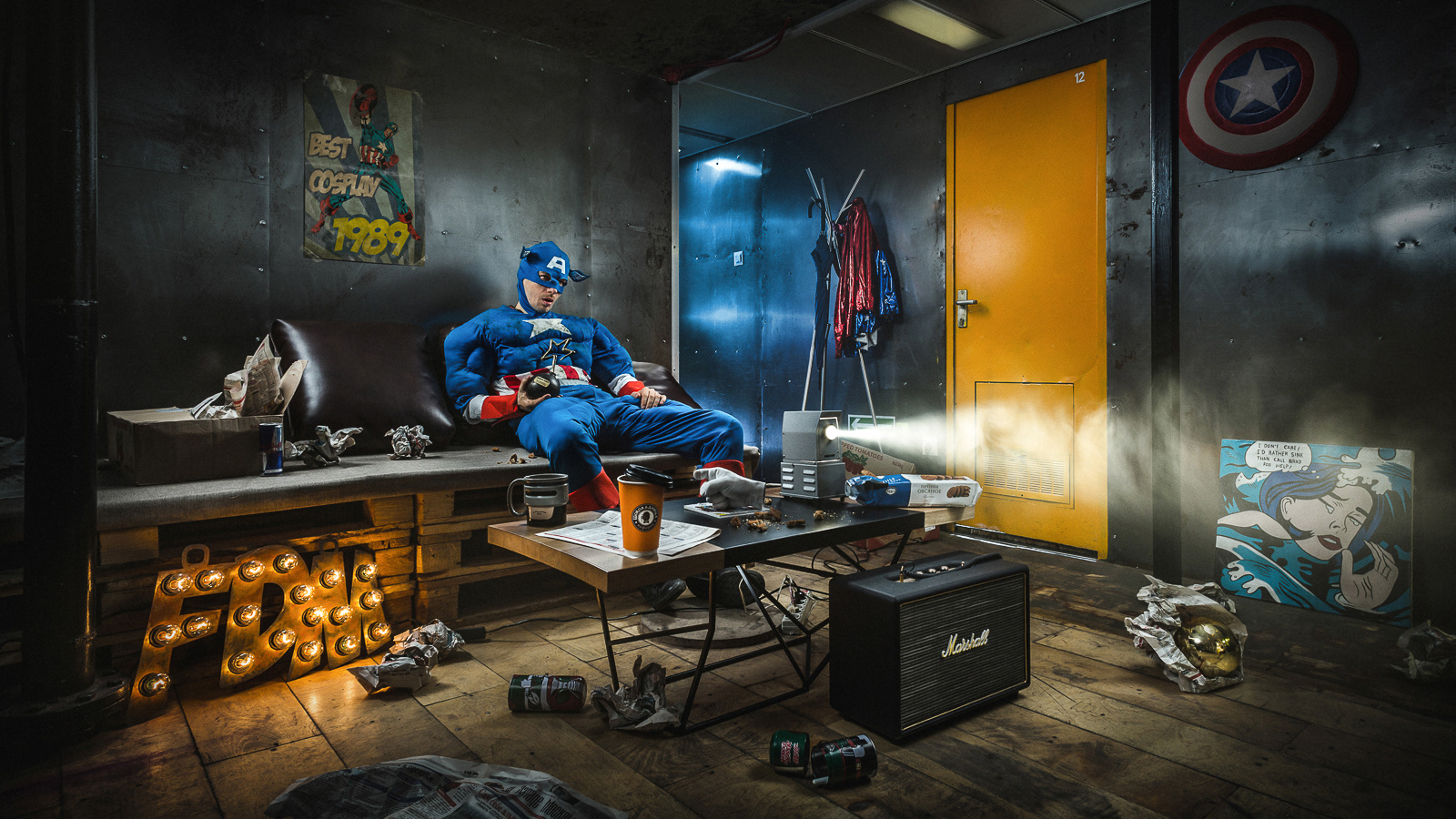 Without taking off his shabby suit, he drools and eats a dried oatmeal cookies, enthusiastically remembering the brightest triumph of his life. Even the neighbor boys, calls for him "Captain Sadness", lost all interest.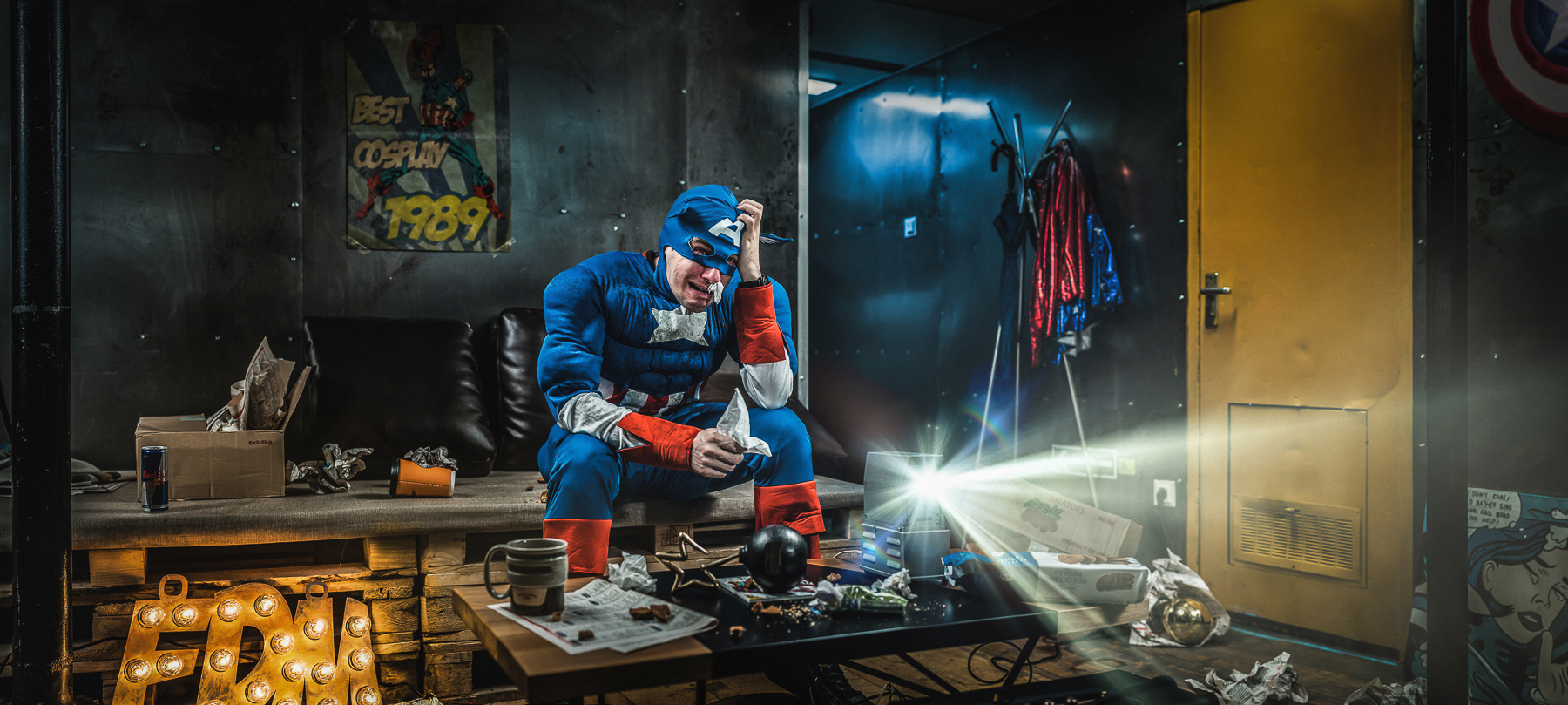 The only happiness for adult whiner - old slides of the classic comics and a Wonder Woman suit on a hanger, which might once have crossed the threshold of this gloomy dwelling.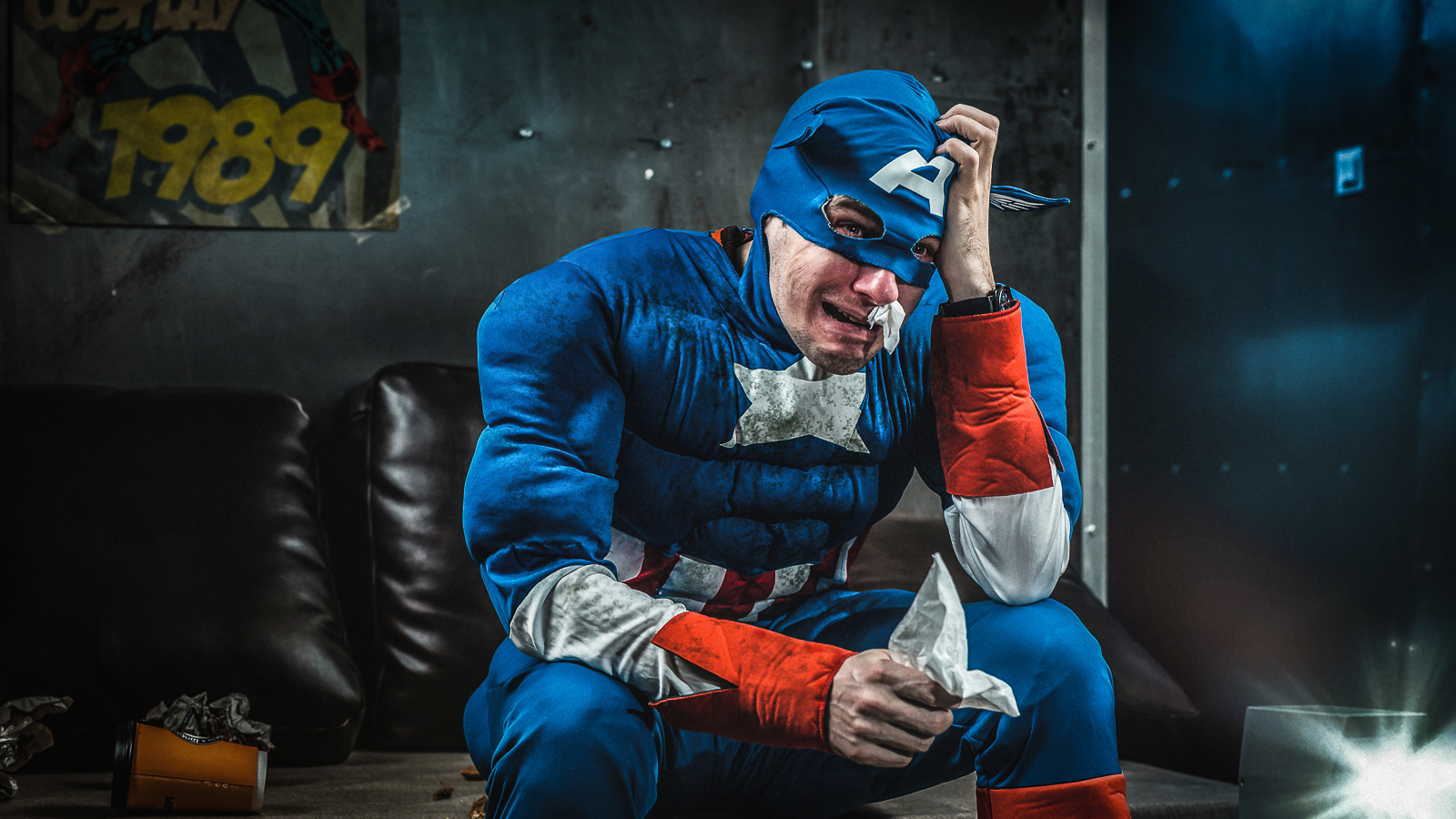 And I really hope that he never wore this Wonder Woman skirt and wig.
*sorry for my english, i know that i'm writing like a totally jerk.