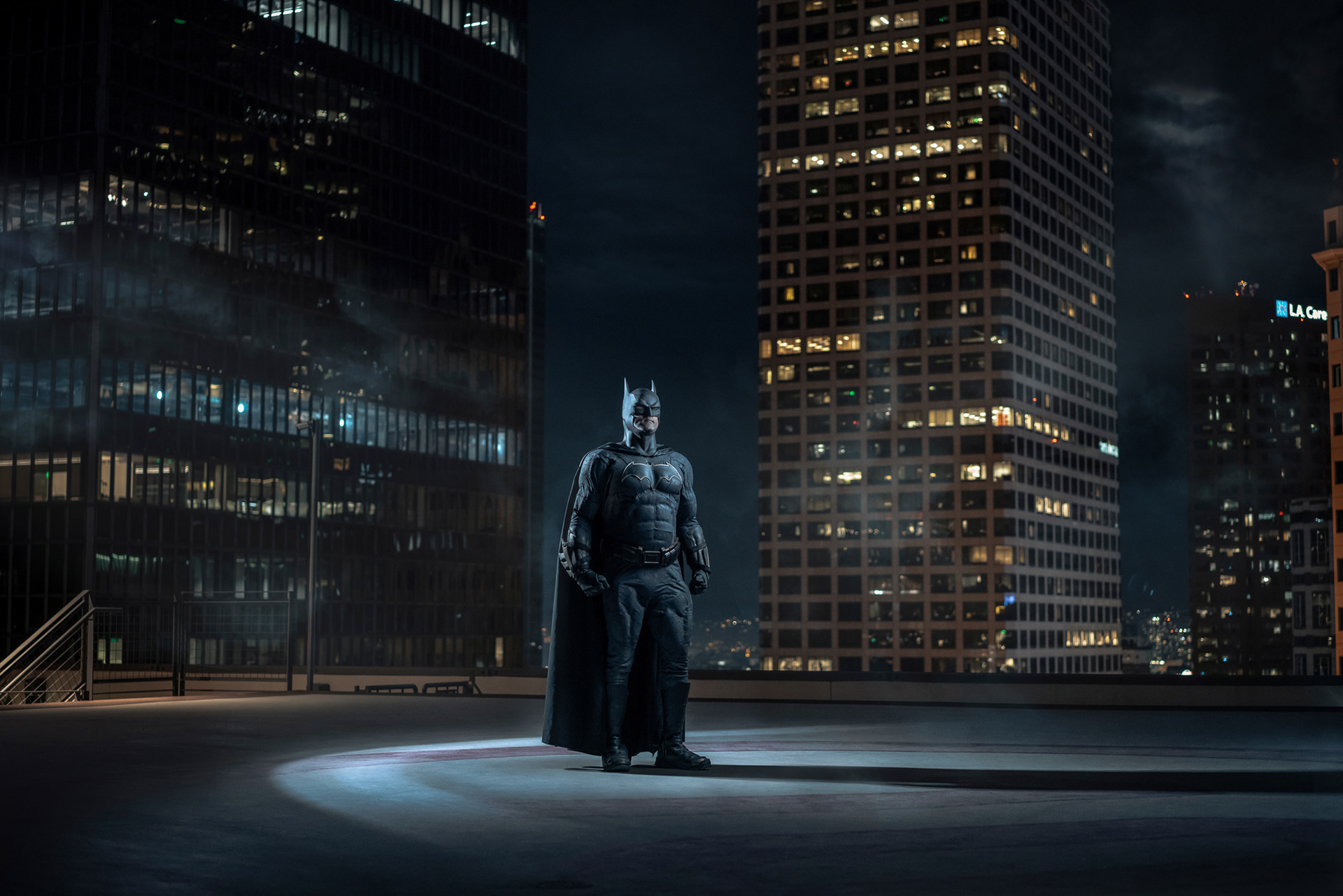 Cosplay is not my main direction of photography, so i'm not shooting heroes very often. 
But every time when it happens, i've g

ot amazing result.
At this time my shooting was on the rooftop FD photostudio in Downtown Los Angeles, where at night we got together with

Saad

 and his a incredible Batman costume.
Saad in real life is a scientist, who working as a hobby on Batman since 2013, 
when it was not so easy to collect a suitable kit. 
According to Saad, this hero reminds him of how tragedy can lead to greatness.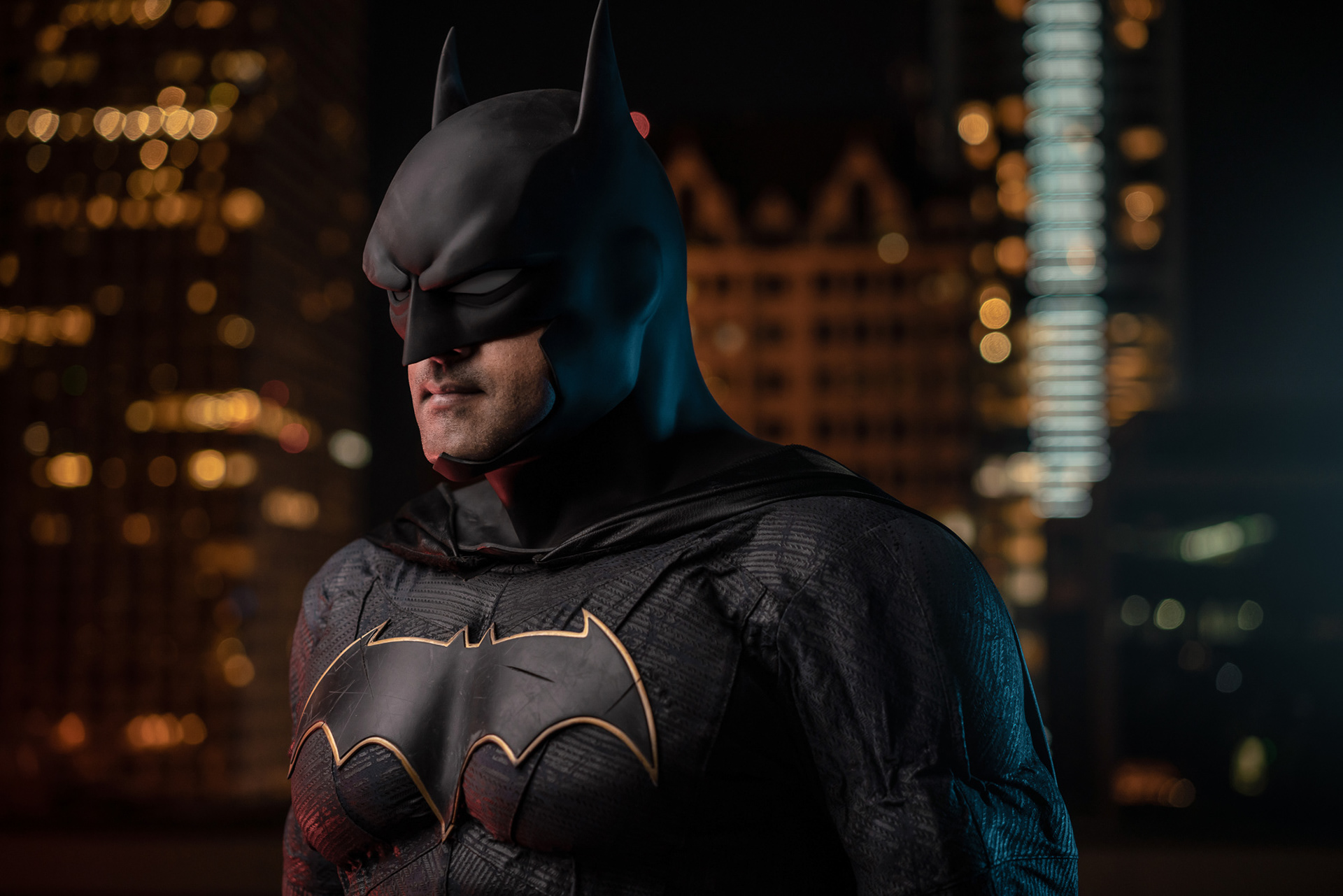 This shoot was a small challenge for my new camera on high ISO and unusual work with video light to achieve a more cinematic effect.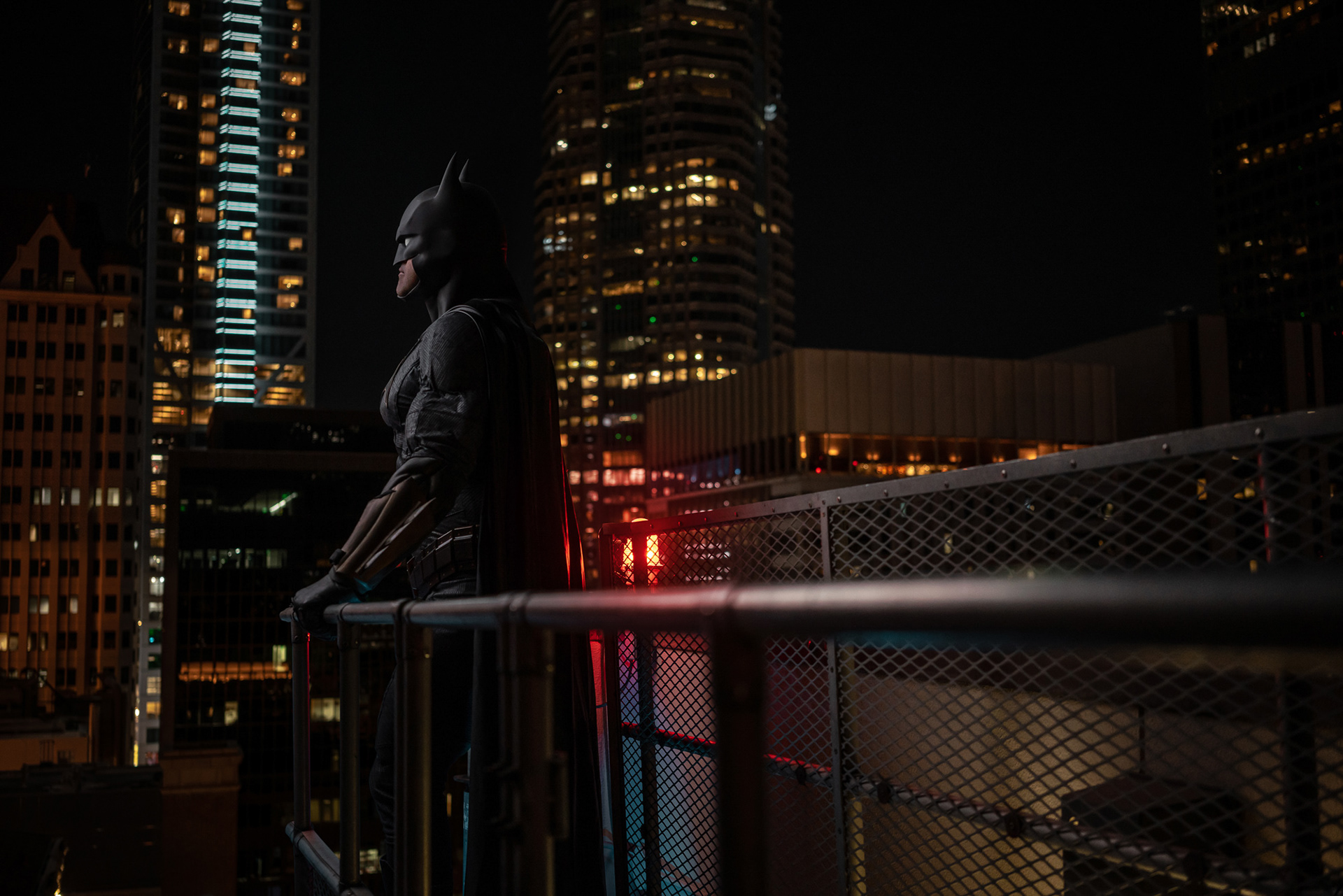 In General, it was great. I stopped paying attention on the noise (no matter how cool Sony A7R3 was, it makes noise in the night), and exposed the footage on the background first, and only then adding light sources to Batman.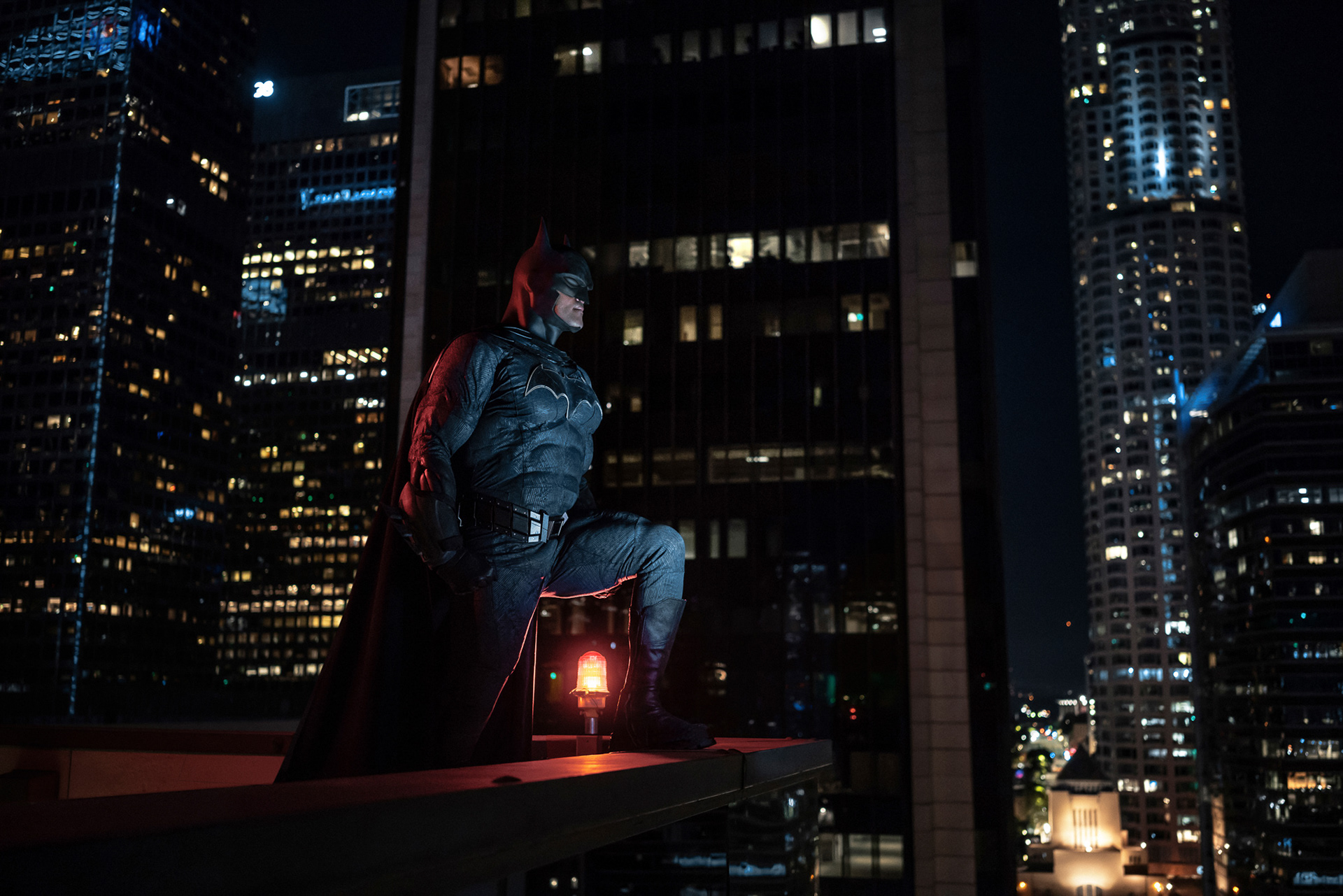 For color reflexes I used LED sticks Youngnuo YN360, and as the main soft source - pilot light on Godox AD600.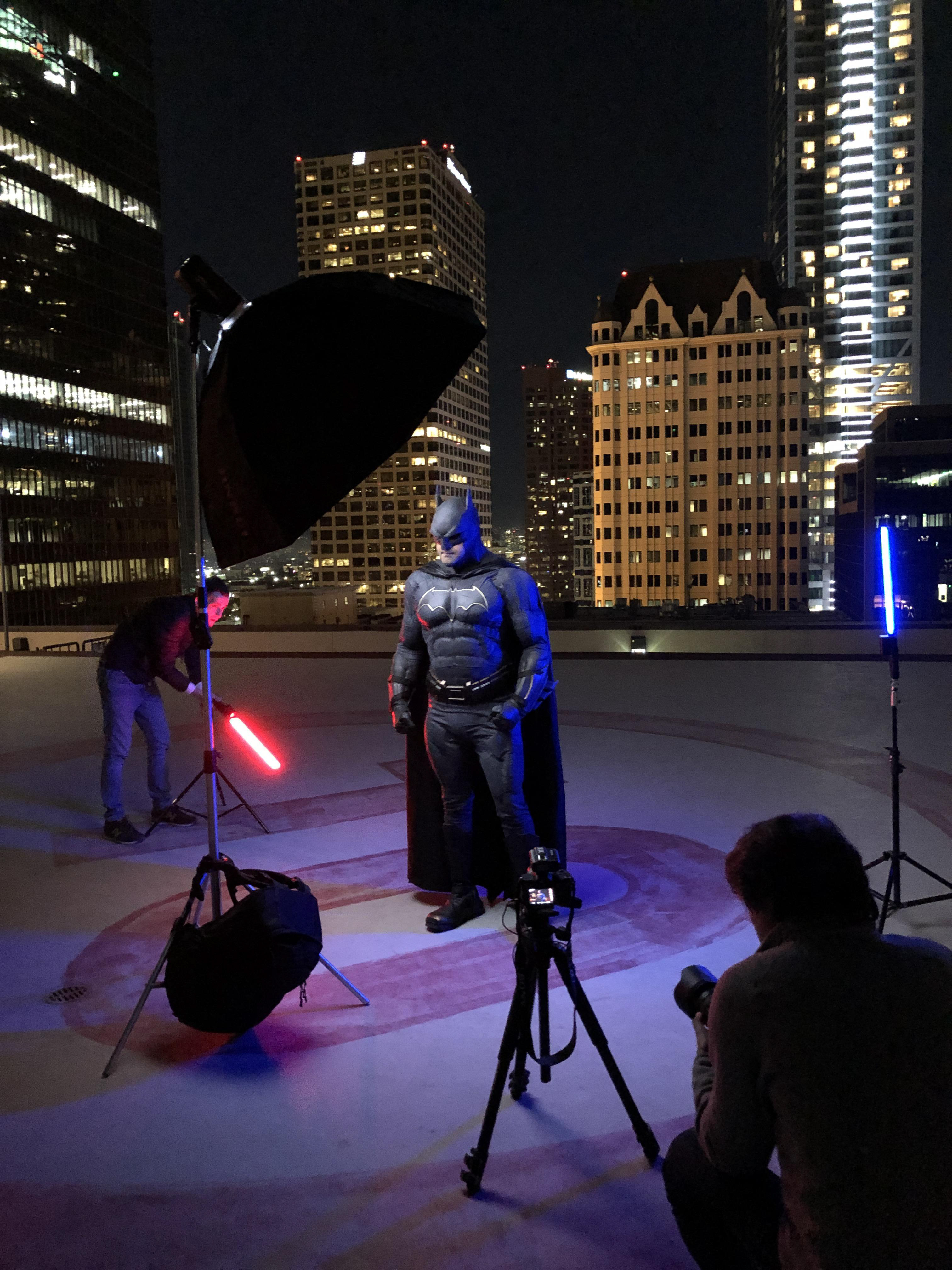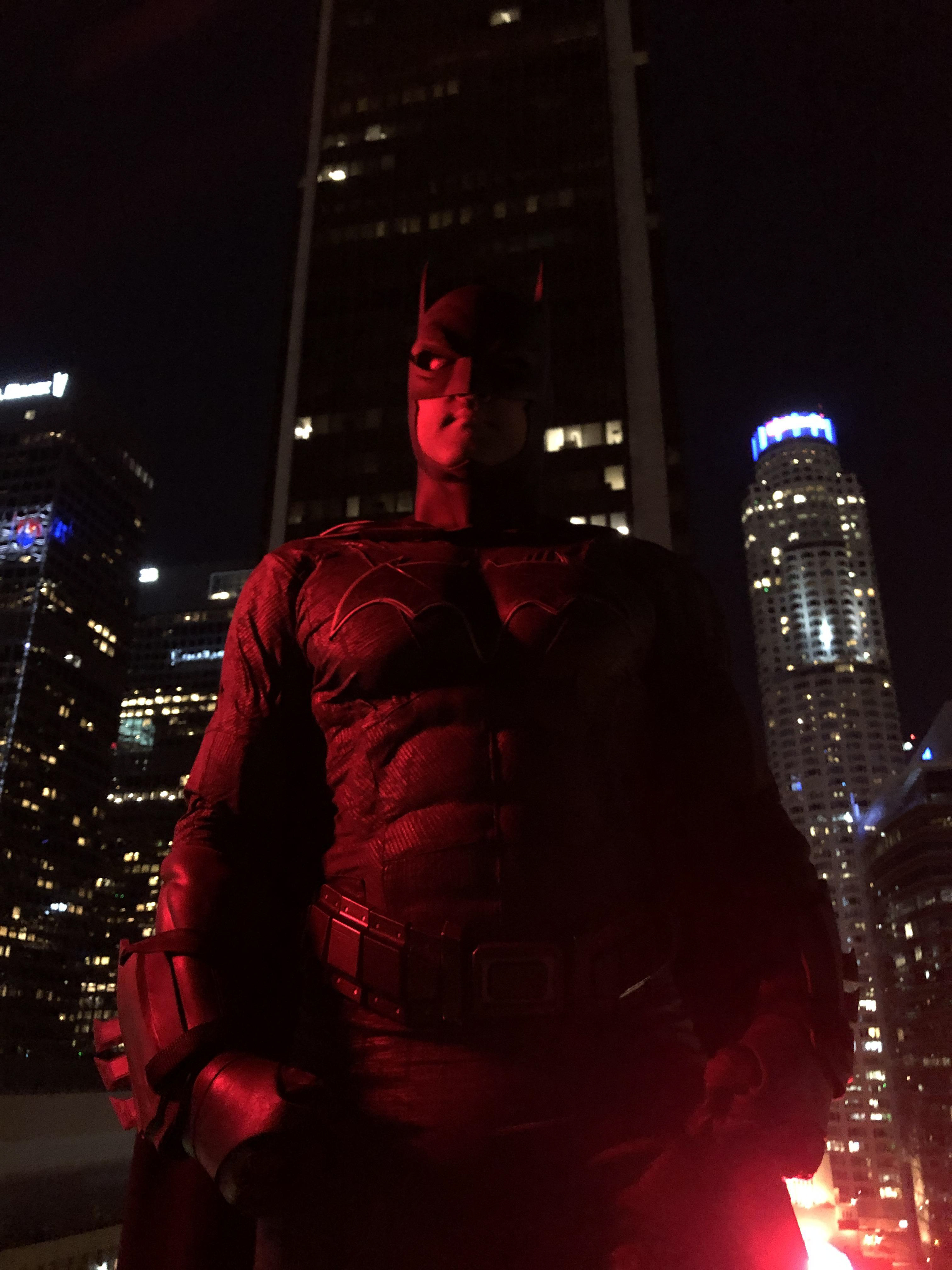 How much more cinematic did all this come out compared to the flashes? Hard to estimate. It seems that the flashes would come out the same - maybe a little more work with layers on the postproduction and a much clearer picture without noises.