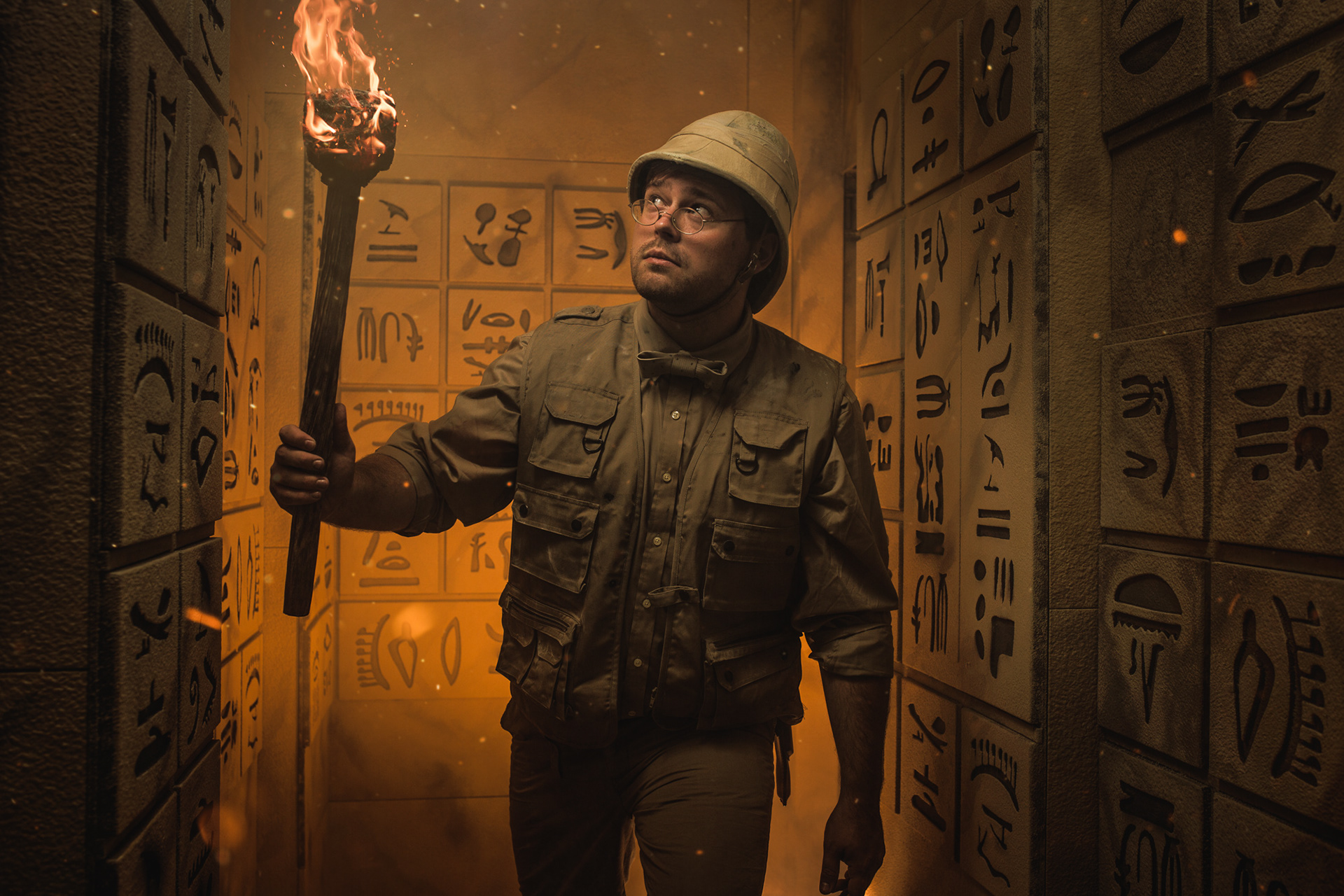 In February 1940, the archaeologists from the Royal Archaeological Institute went to the famous Pink Pyramid to search for an ancient tomb. Luckily, he was the first one who managed to get inside. He knew that the tomb hides a lot of treasures...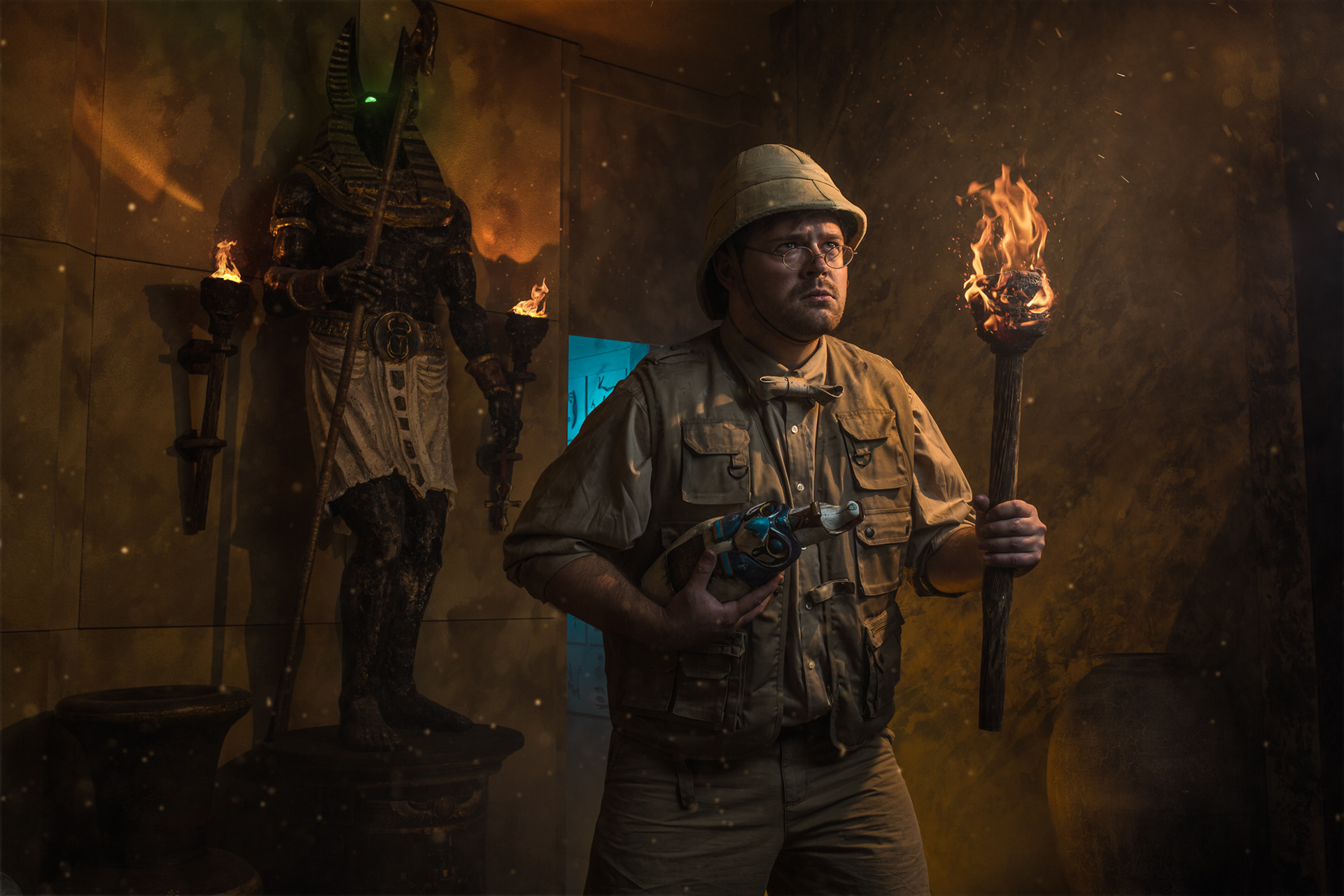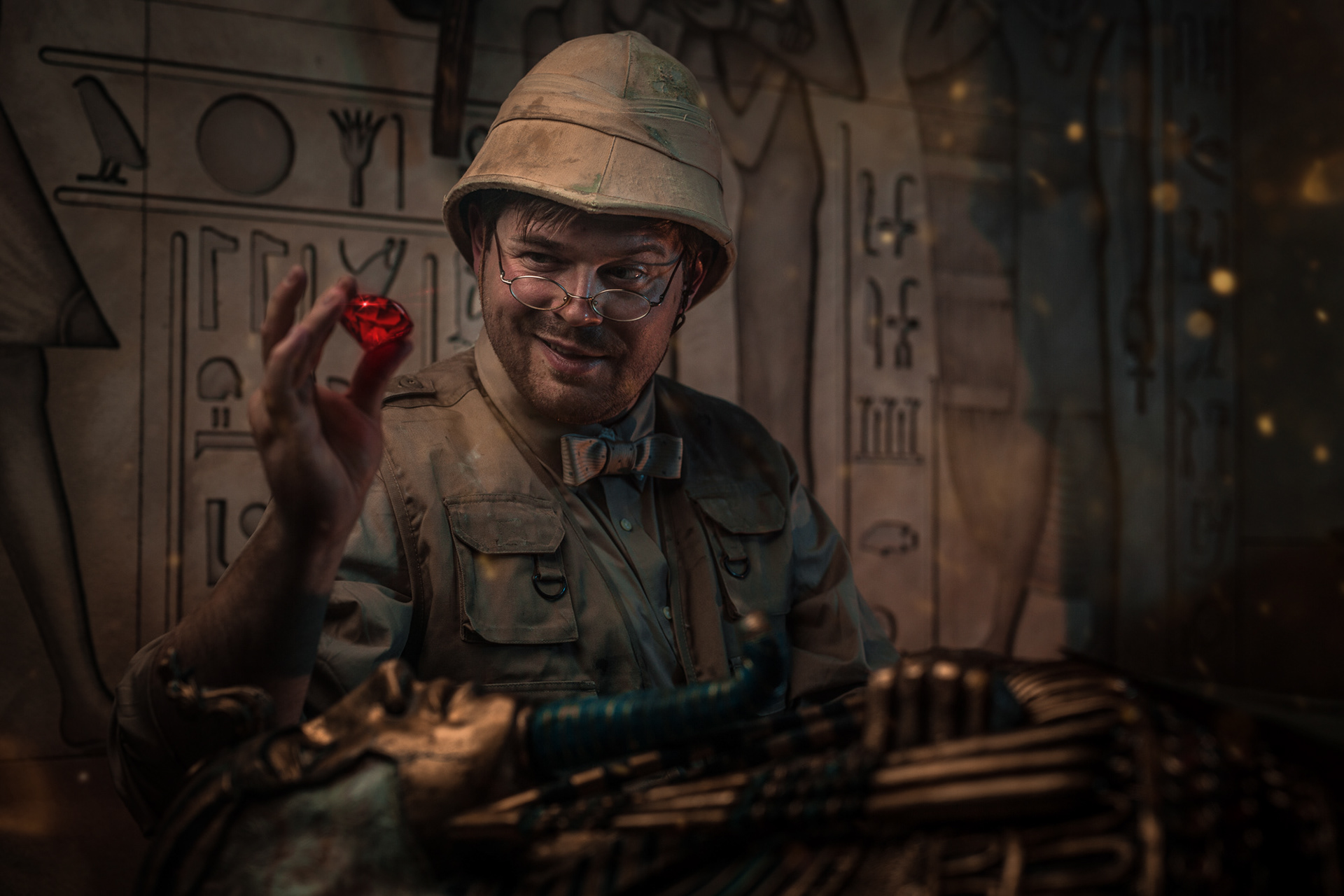 Aahhh... The Red Giant. A huge ruby rests in the depths of the Egyptian tomb. It was hidden behind the ancient paths and deadly traps. Desirable artifact for many private collectors... or greedy archaeologists.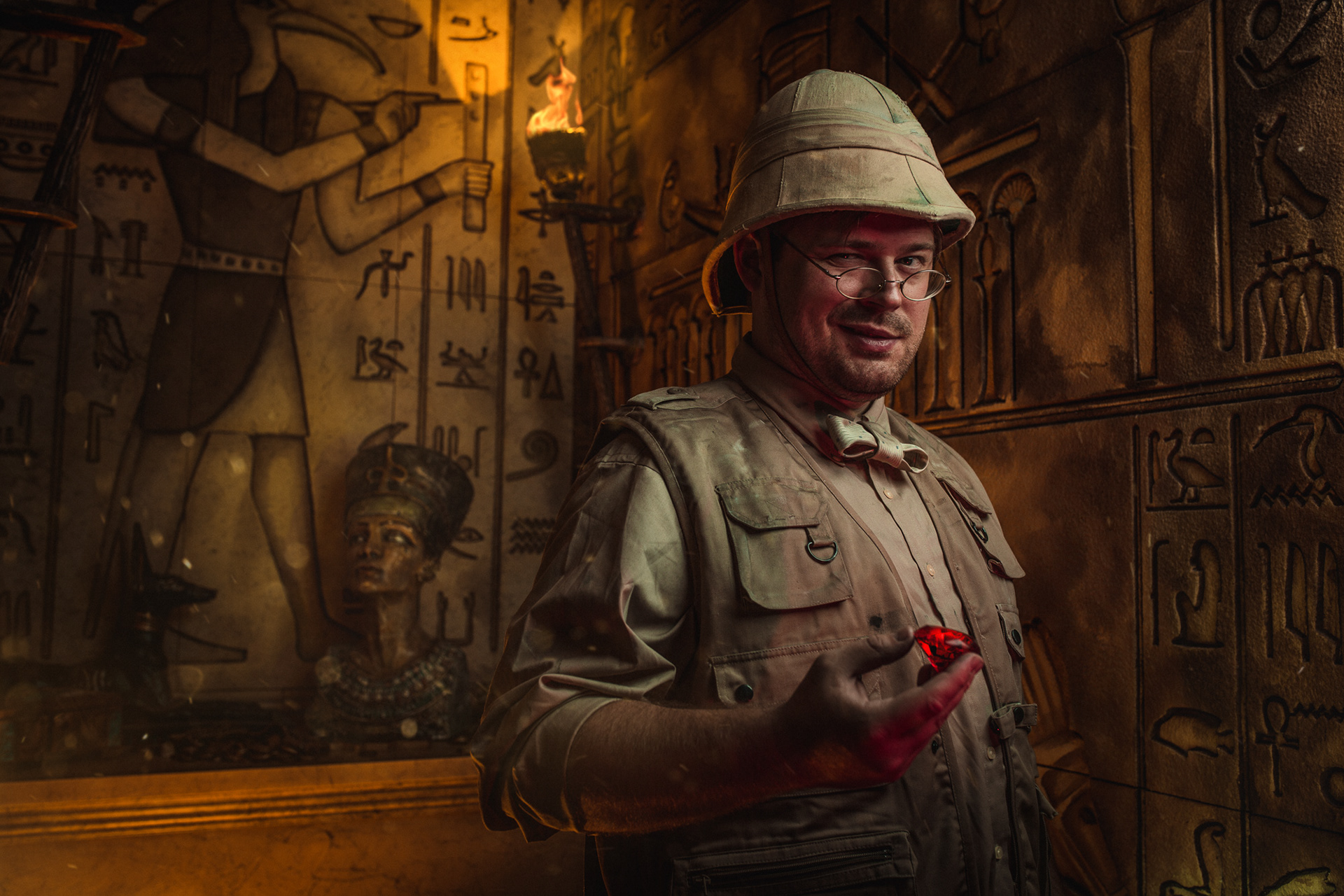 Everyone knows many kind and useful stories. But sometimes, we all have a strong desire for something. The greed of the professor, who stole the treasure, killed him. On his way back, the deadliest trap caught him and crushed his ribs and legs. Professor's remains still lay in the tomb...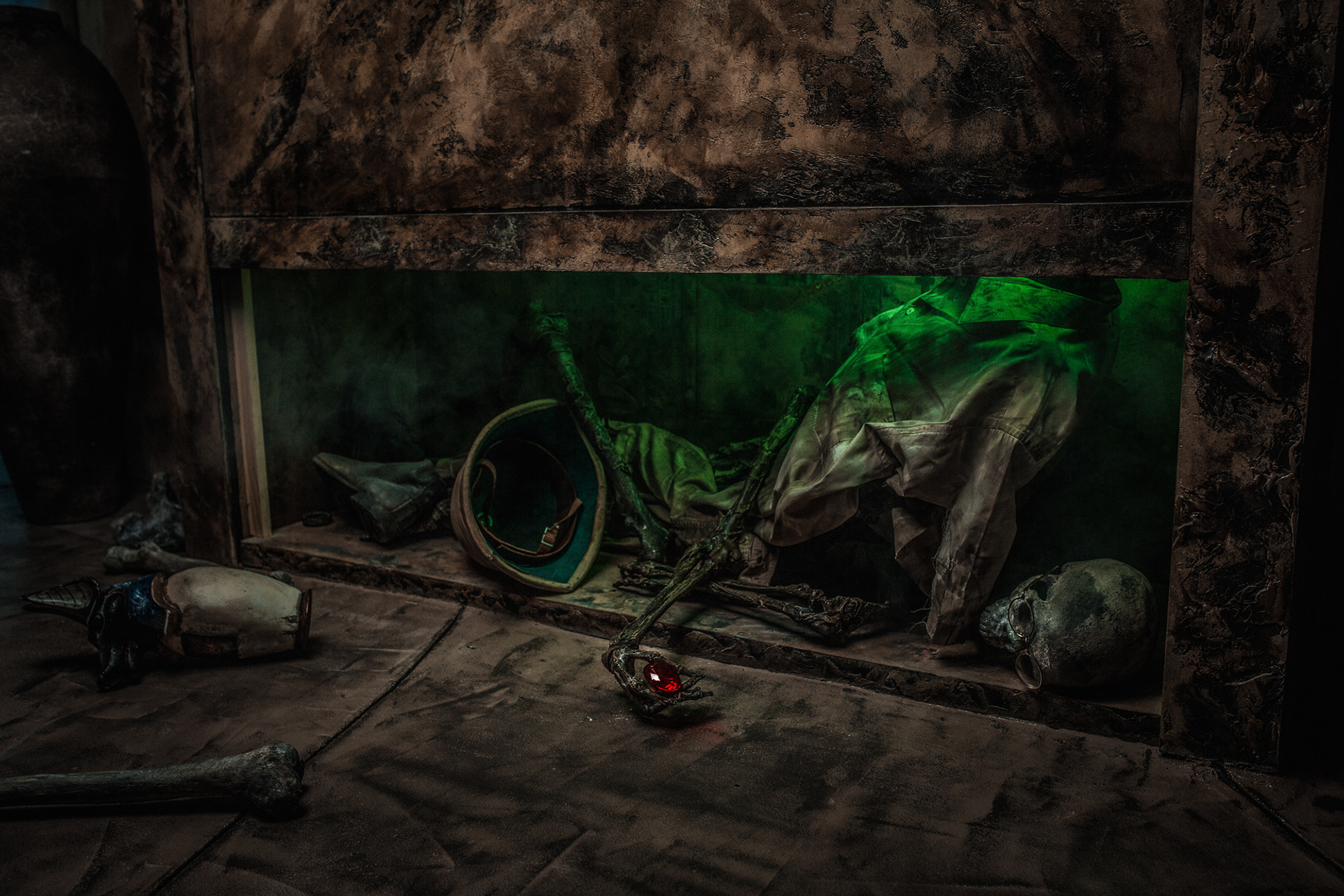 At the end of may 2018 Quest Room launched a new cool Escape Room about Egyptian Tomb. To be honest, I don't really like Egyptian history and movies, but what the QuestRooms team has done - look's very, very good. 
You are a team of archaeologists that have heard a rumor of great treasure in the deepest underground levels of the famous "Pink Pyramid". Very few have attempted to explore these levels and none have made it back alive. The piece that interests your group, the most, is named "The Red Giant," a dazzling ruby, the size of an ostrich egg, worth more money than you've ever seen. Your group has made a pact not to stop digging into the tombs until you've found the "Red Giant," thus undertaking a dangerous and illegal journey. You will all soon realize some tombs never should have been disturbed...